$25
Includes instruction if needed AND a full hour on the water!
$16 Per Hour
Speed Pass Members
$10 Per Hour
Early Bird Special
Clip #1 - Pricing & Procedure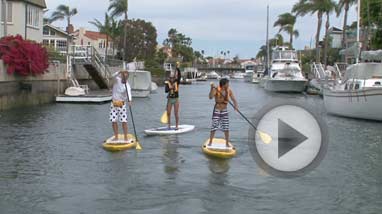 Experienced paddlers just review the rules, demonstrate that they know how to paddle and they are off!
Beginners & somewhat experienced paddlers get instruction for safety and help with the basics within the $25 rental fee!
After we certify that you can safely paddle, you can enroll as a permanent Speed Pass Member!
Clip #2 - Skills & Safety Review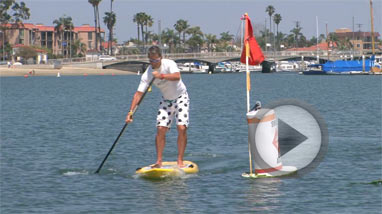 Members may pay after they are done
Additional time is pro-rated according to the rate and minutes used
Daily Early Bird Special - Launch Before 9:15am - Speed Pass Members only
Beginner or Novice Paddlers can take advantage of lessons included within the $25 rental rate. The instructors will give pointers on simulators before we get on the water. There is no additional charge for the training, and a guide will stay within range until both you and the instructor are in agreement that you are safe and confident to paddle on your own. Beginning paddlers can and should request the instructor to remain with them if they feel the need.

Most beginners become a Speed Pass Member after a single session. We reserve the right to require additional training. The paddler may also request as many lessons with a guide at the $25 rate as they like before applying for membership.
All participants must know how to swim and be in good physical condition. California Aquatics does not discriminate on the basis of disability.